It would only make sense that the City of Champions has a world-class sports medicine fellowship. The University of Pittsburgh Sports Medicine Fellowship under the direction of Dr. Jeanne Doperak, provides a clinical experience spanning high school to professional sports. During the course of a year, our fellows work alongside our country's sports medicine experts and partner with one of the country's top orthopedic programs. Our graduates span the nation providing exceptional care in both the university and community settings.
One of the distinctions that set this program apart is the diversity of clinical experiences that the fellows engage in over the academic year. Each fellow is assigned time with a local high school, an NCAA division III college (St. Vincent College and/or Carnegie Mellon University), and an NCAA Division I college (The University of Pittsburgh and/or Robert Morris University). In addition, all three fellows have the opportunity to work with faculty at a professional level with the Pittsburgh Steelers and Pittsburgh Penguins. Unique to our program is a designated performing arts month during which the fellow spends time with the Pittsburgh Ballet and Point Park University, known for their dance and musical theater programs. The spring provides us time and a chance to work with the Pittsburgh Passion our women's professional football team. Each of these exciting experiences includes sideline and training room coverage which has historically provided the perfect environment to learn sports medicine. Our program has a long history with these teams which allows fellows to develop strong relationships with the health care team.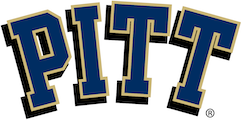 We develop custom weekly schedules for each fellow which, in the course of the year, provide a depth of clinical and academic experiences. They have exposure to clinical sports medicine both primary care and surgical, in sports medicine specialty clinics, including hand/wrist and foot/ankle, concussion, and ultrasound procedures. One-half day per week is spent in the primary care clinic at the University of Pittsburgh Student Health Department and another half day in their own sports medicine clinic. All UPMC fellows participate in weekly didactics which cover a broad sports medicine subject matter from sports nutrition to exercise physiology. The fellows have a one-half day a week of supported research time and consistently have case presentations at the American Medical Society for Sports Medicine and American College of Sports Medicine National Conferences each year. We have developed an MSK ultrasound curriculum and have weekly educational MSK-US practice sessions on our own devices.
UPMC fellows are supported by a core faculty of 7 CAQ fellowship-trained primary care sports medicine specialists. These individuals provide primary team coverage for the fellow's assigned schools but also work with the Pittsburgh Steelers and Pittsburgh Penguins medical teams. Additionally, our faculty have spent time at the Olympic Training Center and worked with various dance companies including the Pittsburgh Ballet. Our faculty pride themselves on their clinical diversity and availability to the fellows though out the year.
Pittsburgh is a city that identifies itself through its sports teams. A strong sports medicine program is necessary to keep these franchises running smoothly. We would invite you to find out more about how you can be part of the action by visiting our Facebook Page!
Contact
Michele Hilty, C-TAGME,
Director, Graduate Medical Education Recruitment
hiltyml@upmc.edu
412-784-4227