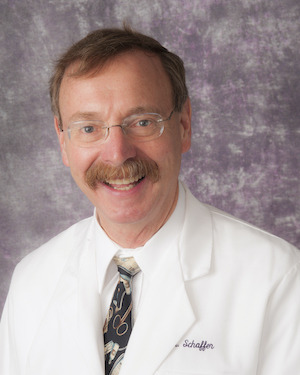 Welcome to UPMC St Margaret—A Special Place for Family Medicine!!  Feel free to peruse our Website which is chock full of goodies about our incredible program.  There is copious information about the core family medicine program which includes a family medicine-psychiatry position and is complete with osteopathic recognition.  You are also welcome to investigate our 3 fellowships or learn about affiliated programs such as the innovative Family Medicine Pharmacy residency.  There is also a wonderful opportunity to meet our enthusiastic residents and to hear from a multi-talented faculty.
The largest family medicine program in Pennsylvania, with 14 residents per year, UPMC celebrates its 50th year of program accreditation this year. As the only residency emanating out of our 250-bed hospital, our residents enjoy a robust teaching environment placing a high emphasis on progressive inpatient learning along with a comprehensive approach to outpatient family medicine care.  Our 3 family health centers have had significant leadership roles in their communities, and we offer a variety of comprehensive programs including MAT, integrated behavioral health, school health, OMT, and Ob/Gyn services. 
Our website also provides a terrific overview of Pittsburgh—a great metropolitan area with a wide variety of opportunities including professional sports, a world-class symphony, off-Broadway first-runs, a strong local arts community, and a diverse and ever-growing food scene.  Within an hour's drive of "the 'Burgh" are wonderful outdoor paradises such as whitewater river rafting, camping, hiking, and fishing in the breathtaking Laurel mountains.
Please take a few minutes to check us out—we look forward to meeting you!
Ted Schaffer MD
Chairman, Medical Education
UPMC St. Margaret